Sample environments
Sample environments create the experimental conditions for studying materials phenomenon and their dynamics over time. Identify a suitable sample environment may be the key to making the most of the real time in situ/operando measurement capabilities at PETRA III Swedish Materials Science beamline for your particular research. This page therefore provides useful links to various loan pools that together offer up to 40 sample environments at PETRA III. This page also catalogues, according to experimental areas, the 15 sample environments that have proven their use at the Swedish Materials Science beamline. For each sample environment, you'll find examples of the research they enable as well as links to specifications, the owner and reference articles.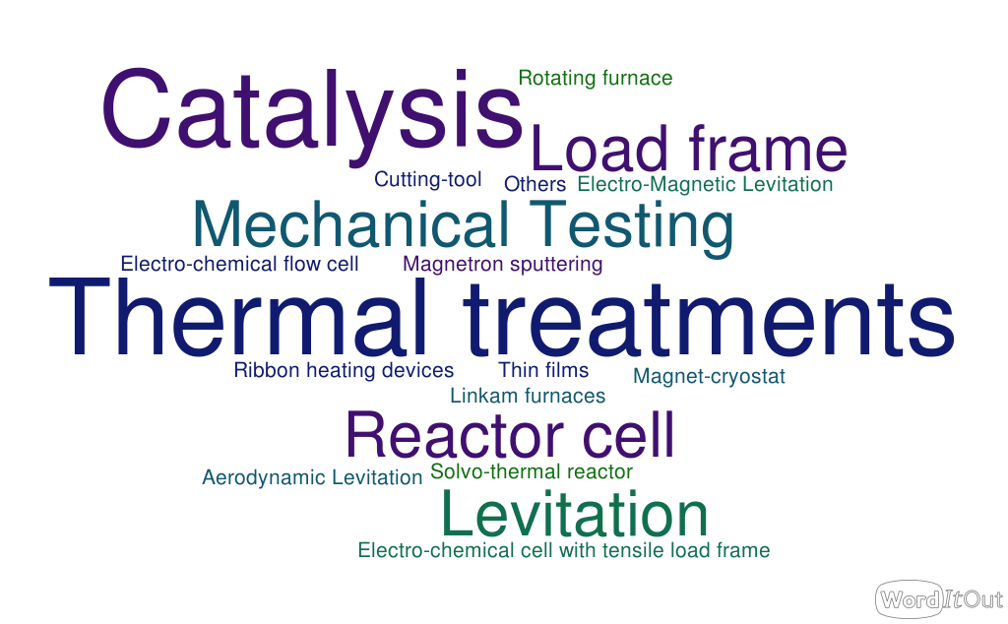 More than 40 sample environments are available
There are up to 40 sample environments available from various load pools at PETRA III or at the Swedish Materials Science beamline. There are also additional sample environments that research groups have specially designed and constructed for particular types of research.
Generic sample environments
You can look for current lists of sample environments that are:
Sample environments with demonstrated use at the Swedish Materials Science beamline
At the Swedish Materials Science beamline, around 15 sample environments have already been used, or can potentially be used with minor modifications. Some of these are from the above loan pools. Some are owned by research groups.
With the intent of aiding researchers to identify a suitable sample environment, we have classified these sample environments according to the experimental areas of Thermal treatments, Electro chemistry, Mechanical response of materials, Levitation, Catalysis and Thin film deposition. Under each of these categories, you'll find one or more sample environments. Then, for each sample environment, you will find an overview of the research conducted using the sample environment as well as research articles, links to descriptions of the sample environment's technical specifications, and a link to the sample environment's owner.
Catalysis
Electrochemistry
Levitation
Mechanical response of materials
Thermal treatments
Thin film deposition