Introduction to x-ray and electron spectroscopy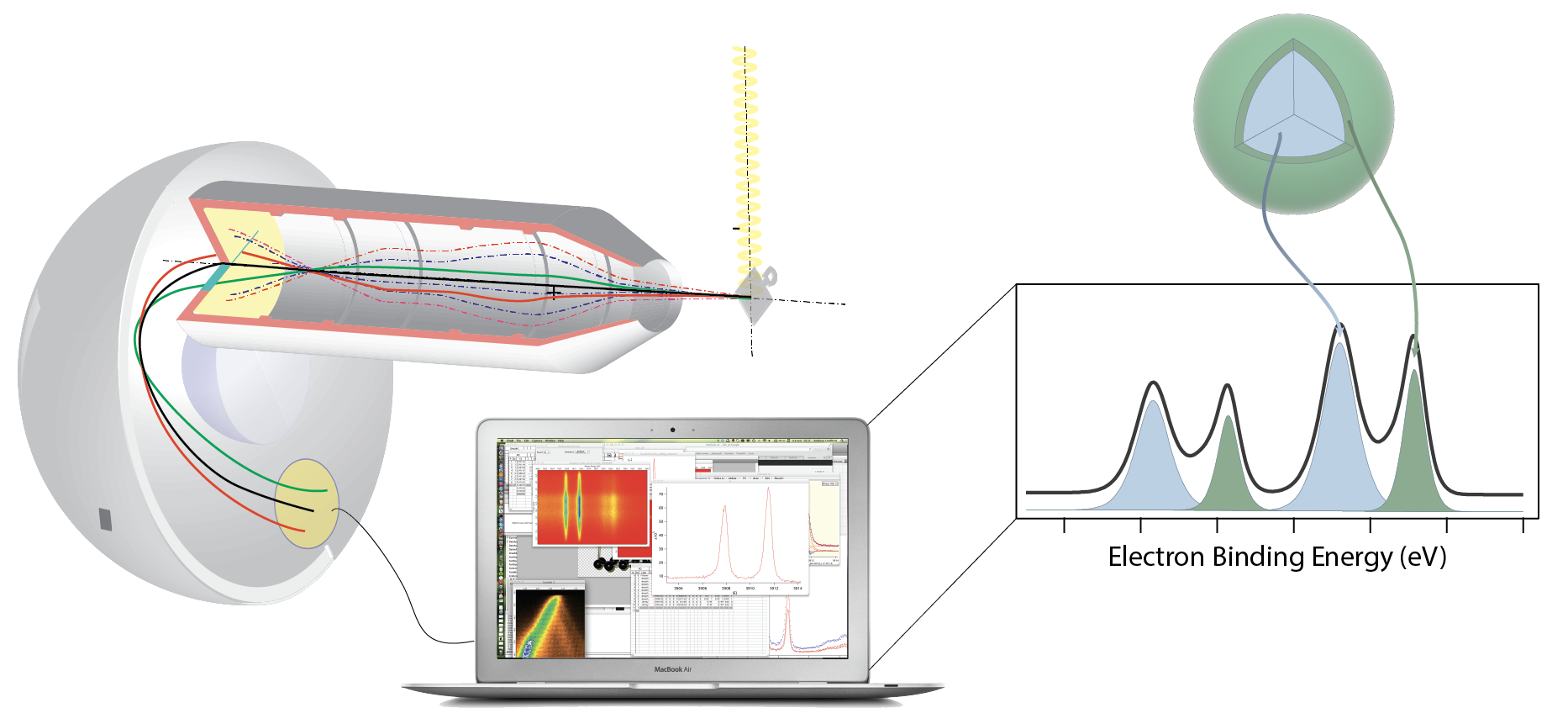 This introduction to spectroscopic techniques aims at enabling researchers to broaden their use of synchrotron instruments at PETRA III. This course comprises lectures, Research Design Workshops and Lab experiments. Participants have the opportunity to bring along their own samples for hands-on laboratory measurements.
Time: Wed 2023-11-29 11.30 - Fri 2023-12-01 14.30
Location: Ångström Laboratory, Uppsala
Register here
Course aim
The course will serve as an introduction to spectroscopic techniques. Learning outcomes are:
Knowledge of spectroscopy techniques
Ability to plan research
Ability to capture and analyse spectroscopy data
The intent is that researchers can broaden their use of synchrotron radiation instruments at PETRA III.
Course plan
In addition to lectures, Research Design Workshops will provide researchers with the opportunity to discuss how to use spectroscopy techniques in their own work in small groups, where discussions are facilitated by an expert. A poster session will also be arranged so that participants can see and discuss a range of research problems and research designs in an informal setting.
Participants will also gain hands-on laboratory experience, using the Ångström Laboratories sophisticated XPS/HAXPES instruments – as well as see short demonstrations of a wider range of instruments.
Lecture Themes
The lectures are organised into five themes, each targeting different materials science related questions and how to address them with spectroscopy research experiments. Within each theme, the basics of the different techniques will be discussed along with specific examples in materials science. Practical aspects such as sample preparation and data analysis will also be discussed in each theme. The themes are:
Chemical structure: What is in your sample? Chemical environment, depth profiling. (XPS, HAXPES, XANES-EXAFS, Tandem-Lab)
Chemical evolution: How does your sample react to various environments? (AP-XPS, HAXPES)
Electronic structure: Energy levels, doping, work function, energy level alignment, magnetism, semiconducting properties. (UPS, ARPES, NEXAFS, XMCD, RIXS)
Electronic dynamics: How does the electronic structure evolve with different external stimuli (Pump-probe, XPS-HAXPES)
Imaging: Spatial distribution of various properties (PEEM, spectro-microscopy, imaging)
Course Schedule
The course starts at 11:30 on 29 November with registration and ends at 14:30 on 1 December. Here (pdf 427 kB) is the schedule, including the lecturers.
Registration and costs
The course fee is waived. Simple lunches and dinners are provided free.
Participants need to organise and pay for their own accommodation and travel.
To secure your place on this course, please register here .